Gear Review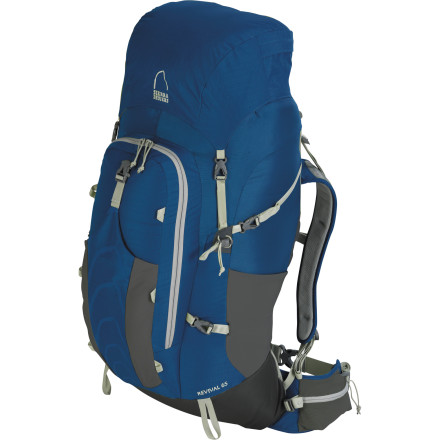 The Fulrum suspension was impressive. As an owner and long-time user of a Dana Designs Terraplane, I am a historic fan of single-stay/frame sheet suspension designs. In all fairness, I was intrigued to see how the Fulcrum suspension would perform during my early visual inspection of the pack. I was initially concerned by the overall flex of the single DAC stay with the partial frame sheets attached that the top and bottom. In the end, I felt the single stay and partial frame sheets did an OUTSTANDING job transferring weight to the hip-belt. Movement was good and overall I felt this pack could carry a significant weight load.
The shoulder harnesses were SUPERB! Rarely can I say that I experienced no trail discomfort from shoulder straps but that was the case with the Revival. Padding was superb and the die-cut ventilation slots were very much appreciated.
The hip-belt was rigid which allowed for good weight transfer without hip-belt sag.
The pockets were helpful. Typically, Im not a huge fan of pockets. The hip-belt pockets were welcome and very functional.
The angled bottom of the pack gives great clearance on awkward descents, it wont catch and throw you off balance.
The overall comfort was very good. Upon visual inspection prior to departure, I was very concerned about the very stiff foam in the hip-bely, lumbar pad and should-blade padding. This concern proved unfounded in the field.
Love the shove-it pocket.
View More Details on Sierra Designs Revival 65 Backpack - 3800cu in