Gear Review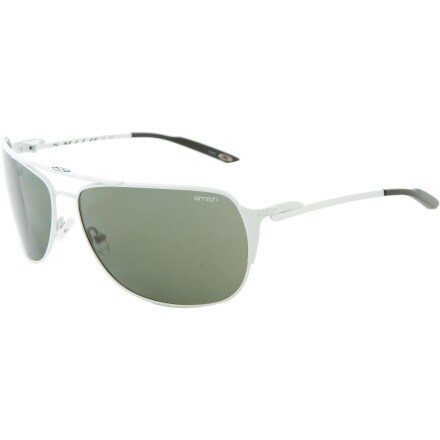 Posted on
Great Optics and Frame, With 1 Issue
This is the first pair of aviator/police style sunglasses I've gotten. The larger frame fit my slightly Large size face pretty well and the optics were pretty astounding. I had to fudge with the nose pads a bit to get the right fit, but I broke my nose as a kid, so you may not have to.

Be careful though. Not really sure why it happened, but there are screws mid-way down the outer frame that holds the lens in place. This screw popped out without warning one day and I found that the other side was getting loose as well. I haven't contacted Smith on it yet, so don't do something like using lock-tite on it unless I continue this review, which I plan on doing. Smith is usually great at fixing issue like this, so maybe I'll get some extra screws. To be continued.

UPDATE: So, yeah. Cool. It turns out that the screw that fell out is universal with most screws that come with sunglasses and regular glasses repair kits. Good to know.
View More Details on Smith Foley Sunglasses - Polarized