Gear Review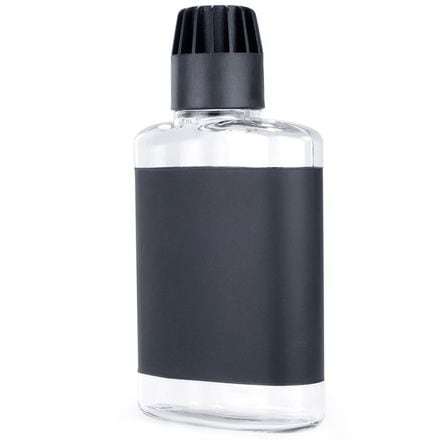 My wife and I just got back from a couple nights out on the beautiful Florida trail. It was great having this along with us to have a little something to nip on after dinner while getting cozy around the fire. We actually have the 10 oz size instead of the larger 18 oz size sold here. The 10 oz size is perfect for the two of us, but since the weight difference between the two of them is really negligible, if you have room in your pack I heartily suggest going with the larger one. As others have noted, this container imparts no extra taste to the contents. It seals up very well, is much lighter than a traditional stainless flask, and the wider mouth makes it much easier to fill (and to empty!)

If you enjoy whiskey, but might also like something sweeter, there is a great product that my wife and I enjoy very much. It is called American Honey. It is almost TOO good. It's a great drink to warm you (and your significant other) up on a cool night around the camp fire. It is a requirement whenever my wife and I hit the trail.
View More Details on GSI Outdoors Flask - 18fl. oz.