Gear Review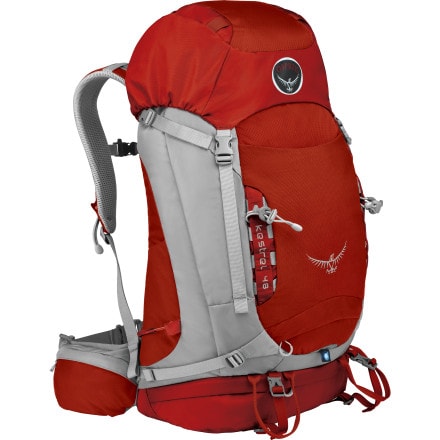 Posted on
Great Features on a Smaller Pack
What I really like about this pack is that it has nearly all of the features of an 85L Osprey Pack in a 48L. What that means is that though this was a winter day pack for me, it will be a perfect summer weekender or maybe week long pack. At first I though the trekking pole stow and go straps were silly but now I use them all the time. The bottom bag comparment is cool on this size pack especially since it pulls back to form one large compartment. The gear loops are convenient and the daisy chain on the back gave me a good place to weave some shock cord to create my own jacet stow and go as the top stretch pocket feels a little tight when the pack is stuffed.

A couple things that it got dinged for:
1. The pad/tent straps on the bottom are a litte short and didn't fit around my sleeping pad.

2. Like most other Osprey fixed belt packs, if you are like me where you are right on the edge of the size break you really need to try it on. I personally need a Large torso pack but a S/M hip belt. So on a 20L pack where you don't need to worry about the hips having to take too much weight it's not that big of deal. But in a pack where you may have 30 pounds you will want to know taht you can transfer it firmly on the hips and not snug it up and find it is not tight enough.

Other than that, great pack just like I would Expect from Osprey.

*** I have to say that after a couple uses I had to return this pack. ONce it was loaded I just couldn't quite get it to fit my 6'3" 175 frame. as I mentioned I needed a taller torso with a smaller hib belt and I just couldn't quite get it adjusted properly. Still a nice product with good features.

View More Details on Osprey Packs Kestrel 48 Backpack - 2800-2900cu in