Gear Review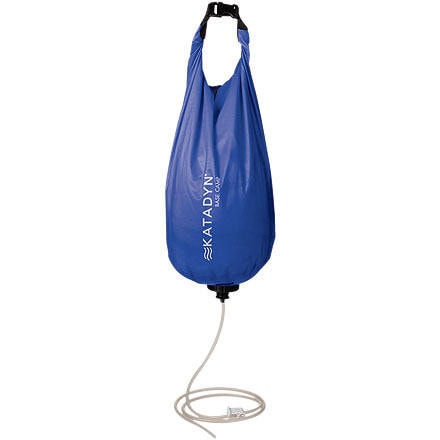 Posted on
Great & Easy... but be careful with it
Nothing beats pumping water by hand quite like just filling a bag and hanging it! I've had the base camper since it came out as a new product. Over the years I have come up with some things to be cautious of when using this product:

1) When hanging it in a tree, be careful not to run it along the bark. The skin is durable, but only to a point. Also, be mindful of wind tossing the tree, which could result in the bag rubbing with you are makin' water.

2) I ran into a situation the last time I used it. Air was getting in between the discharge point of the filter (a little nipple the hose fits on) and the end of the hose. When this happened the filter would no long keep its siphon going, it would just slowly drip. After hours of trying to find out how the air was being let in, I found the when I bent the nipple on the end of the filter (where the hose connects) to one side it would work perfect. I concluded that the nipple has gotten bent and cracked near the top of the hose (bottom of filter). ALWAYS BRING A BACKUP SOURCE FOR WATER!

I figure this issue was caused by one of my group members (or myself) setting the bag on the hose/nipple area while the bag was full. The nipple is enclosed/protected by plastic fins, but when the hose is connected it can bend it to one side causing it to break.

3) When on open water (such as in a canoe), do NOT let a young novice try to fill the bag by leaning over the edge of the vessel! The bag gets quite heavy when full and could make for an unwanted swim (or worse).
View More Details on Katadyn Base Camp Water Filter