Gear Review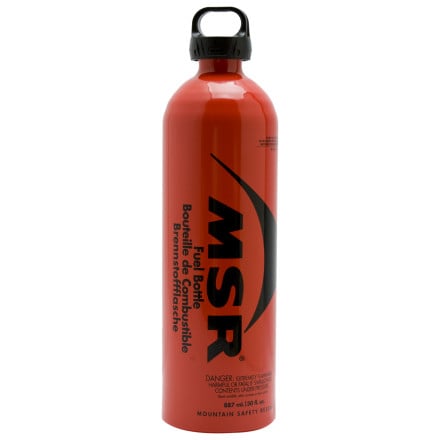 Great Bottle
Member since
Posted on
The 30oz bottle is great for week+ trips in the summer time and 4 to 6 day trips in the winter when you need to melt a lot of snow for drinking water. I get about 3hrs of burn time out of my DragonFly with this container when it's on full blast. Great bottle and cap combo.
The 20oz bottle is my go too for most longish camping trips (4 to 6 days) in warmer weather and weekends in the winter when I will be melting a lot of snow to drink. It holds enough fuel for my DragonFly stove to burn for about 2hrs on full bore and longer if I'm doing a lot of simmering.
The 11oz bottle is perfect for extended weekends in the back country as long as I don't have to use the stove to melt snow for water, in which case it works for short overnight trips. I get about an hour of burn time, give or take, with this small bottle.
I, like the majority out there, miss the old bottle cap; however, I really don't mind the new "child proof" caps that much. The trick to these new caps is to NOT crank them down to tight as the child lock mech takes care of leaking issues. If you can get into the can the white gas (or whatever) comes in, you should be able to get into these without a problem, just don't use gorilla strength when you close it. If you do tighten it too much then use a stick or some other lever through the loop at the top to help get it open.
View More Details on MSR Fuel Bottle