Gear Review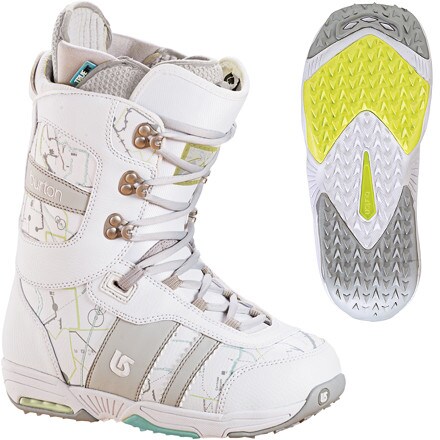 Ok, so I have a weird shaped foot, I've decided. I have never been able to wear a women's specific boot until this year. I have suffered through heel lift of astronomical proportions so I could at least not be in serious pain when riding.
This boot actually holds my heel down most of the time. I do still get some heel lift, so I put the J-bars in that come with the boot and that helped some.
The biggest problem right now, is I'm still in serious pain when riding in them, but they are breaking in.
Day 1: Wanted to cry
Day 2: Could only manage one run my feet hurt so bad from the day before. Took a break.
Day 3: Hurt still, but not as bad.
Day 4: Managed more than one run after riding the previous day. Started at 8:45 , but had had enough by noon.

So, there you have it. I would guess by Days 8-10 they should be getting more broken in and feeling pretty decent.
So yeah, minus the break in time for these boots, I so far really love them. Where I'm not in pain (only around my ankles) they are super comfy!
View More Details on Burton Sapphire Snowboard Boot - Women's