Gear Review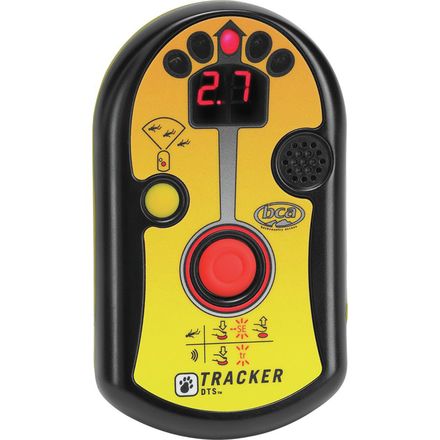 Posted on
Great Beacon, Awful Holster
When my out-of-warranty Tracker's battery contact broke, BCA kindly sent me the newest version as a warranty replacement. The new beacon is still as good as the old one, and I really love it, but the new holster has serious flaws. The holster holds the beacon with the convex side against the body, holding it out away fronm the body, rather than snugly conforming to the body. It secures the beacon in the holster by a plastic clip, which requires two hands to unlatch, and at least one of those hands must be ungloved! Yikes! It is very easy to inadvertently switch the beacon from transmit to receive, while unlatching the clip, because the Mode button is directly under the clip. Precious seconds can be lost figuring out which mode the beacon is in. If the beacon is dropped while searching it can fall all the way into the snow, because of the bungy-cord leash. Double-Yikes!! When the digging starts, more precious seconds are lost replacing the beacon into the holster, or the beacon swings around getting in the way. Super-Yikes!!
The old sling system was MUCH BETTER! It had no holster at all, but held the beacon tightly against the body; required no manipulation of any fastener to start the search; and if dropped the beacon just fell back against the body.
If you buy this beacon, I recommend modifying the holster to use a Velcro fastener, that can be pulled open with one gloved hand. Also, be sure that you shorten the leash so that if you drop it, or just let it go to free up your hands, that it will not fall into the snow.
Best of all would be for BCA to ditch the holster altogether, and go back to the super-simple old-style sling.
View More Details on Backcountry Access Tracker DTS Beacon