Gear Review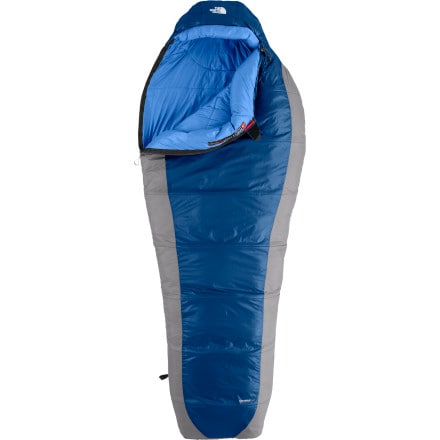 Member since
Posted on
I've had this bag for about a year now and used it a few times, but the first real test came a couple of weekends ago when we were hiking on the AT in NC and a cold front surprised us. We were camping at about 4700 feet so we figured that it was going to be chilly. I went to bed with some polyprop underwear, an knit hat and socks. I was sleeping on an Exped Synmat UL7 (GREAT pad by the way!). I went to sleep a little on the cold side hoping that I wasn't going to get any colder, but it did. It got a lot colder. By morning my 100 oz Camelbak was frozen solid. The thermometer read 19F. But I was comfortable. Not really toasty warm, but not cold either. I know they rate bags as more of a survival guide temperature and not really a comfort level, but I wasn't uncomfortable at all. However, my brother, who was in a brand new 20 deg rated Kelty bag and dressed similar to me, said that he woke up several times during the night from the cold. He had a miserable night. He was on a thick foam sleeping pad of some sort. So while this isn't a perfect comparison it's about as close as I can get outside of a laboratory.

I'm very happy with my bag. I think that it will keep me warm even below it's intended temp rating. It's also quite lightweight for a synthetic bag and it compresses down to a nice small size; just about the size of a slightly elongated basketball. It comes with a great compression sack as well as a nice big loose mesh storage bag.

Lesson learned from this trip: Keep your water inside your tent and maybe it won't freeze solid in 5 hours!
View More Details on The North Face Cat's Meow Sleeping Bag: 20 Degree Synthetic