Gear Review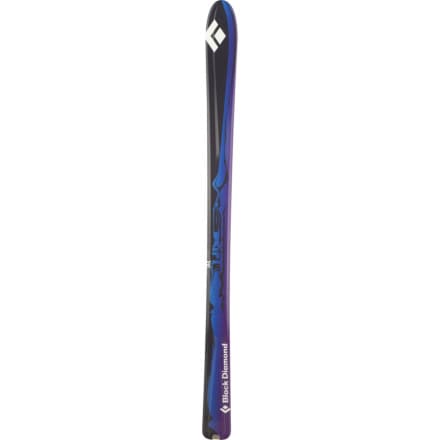 Gotta treat 'em like an ugly child. You'll learn to love 'em
Member since
Posted on
My initial impression about the Black Diamond Drift is that they are soft and hooky. In fact, I didn't really like them all that much. The skis were constantly throwing me into the back seat, and once that was accomplished, they would take off out of control. This mainly occured only in rough terrain... while in powder the Drift skied like a dream.

Basically, they like to turn, and despite their width, they can turn fast, tight and on a dime just was well as they slarve wide sweepers. But if you hold a turn for too long, those wide tails will hook you. You have to stay on top of these skis as they are not forgiving of mistakes.

But all of the above only applies to variable snow, chopped powder and hardpack conditions. In deep, untracked snow (which, honestly is what we're skiing in the backcountry 90% of the time) the Drift are floaty, whippy and fun.

The light weight makes them feel very nice on the skin track. I used the new Fritchi Freeride Pro bindings on them, and sliding in the uptrack for hours on end was made easier than previous touring setups I've owned. The wide tip was especially nice when breaking trail. The metal skin clip on the tail is also a nice touch.
View More Details on Black Diamond Drift Ski