Gear Review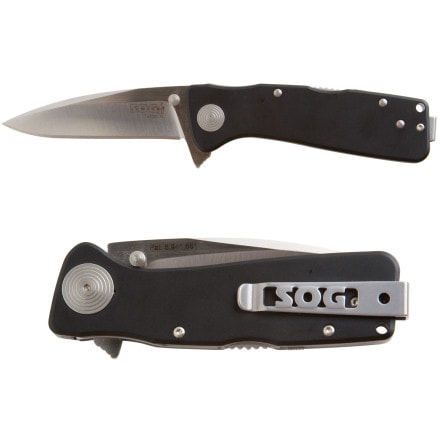 Posted on
Good utility knife
I really like this knife. My only other assisted opening knife is a Kershaw Ken Onion design, and the Twitch is definitely slower and a little harder to open, but this is not necessarily a bad thing. The knife itself is well designed. It feels solid without being too heavy, and while it is not a light knife, I like the heftier feel. I have been carrying it around for several days and have not noticed it in my pocket, but I am used to carrying a knife.

When the knife is open your hand does not slide forward on the blade and it fits well in my palm. It seems thinner than most other lockback knives I have, and I think this is what helps me hold it better. I don't mind the lockbar style, as opposed to a linerlock, but that is because I like to close knives with two hands anyway, so I don't mind not being able to use only one.

The only thing I would change is the locking mechanism. There is not a very big difference between "on" and "off." Also, the button itself is very small. However, I have been taking it in an out of my pocket and have not had it accidently open, so this is not really a major issue.
View More Details on SOG Knives Twitch XL Knife