Gear Review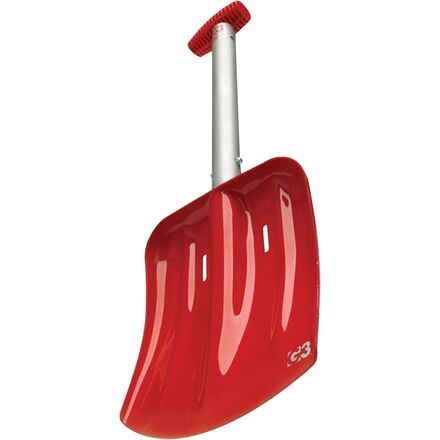 Posted on
Good shovel for when weight is an issue
Familiarity:

I've put it through the wringer
After getting my first Voile pro shovel about 12 years ago I got one of these little G3 shovels for free when I bought a new avy beacon about 4 seasons ago. At first I was very sceptical- the small size made me think that it was less effective and therefore a liability.

After some time I've realised that having a shovel with a bigger blade will not make you more immune to avalanches, sure you might be able to move snow slightly quicker (assuming that you have both a good shovelling technique, are familiar with concepts like the "strategic shovelling strategy" and are physically strong) than someone with this shovel. But personally I tend to pick my lines more conservatively- if I think there's a chance that I'm going to have to dig a buddy out, then I'll opt to ski a different, safer line.

I still sometimes bring along my Voile shovel with the larger blade, because yes I can move snow faster with it and if I'm planning on digging a sh*tload of observation pits then it makes most sense. But for 80% of my touring I bring the G3 spadetech- because the weight savings and decreased size are worth it in my opinion.
View More Details on G3 SpadeTECH Shovel