Gear Review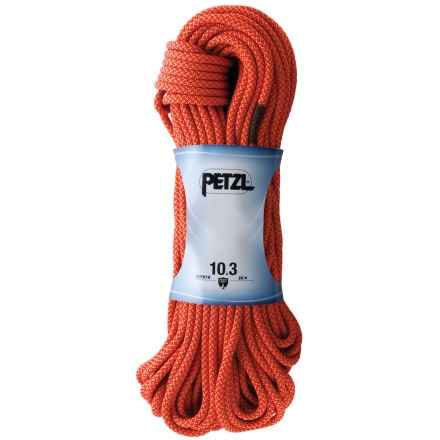 Posted on
Good rope, but I'm sure there are better
I bought this rope over a year ago, my first rope. As a first rope it has been fabulous; we've taken it to dozens of crags, it has run through the belay devices of a small army of people, it has saved my life and the lives of my friends many, many times.

Toprope falls, lead falls, rappel, sharp edges, blunt sandstone, stomped on, dropped, pinched; this rope has been abused (although no jumar, no canyoning, no ice climbing). It's held up well enough, but now my friends are looking at the rope and making noises to me like maybe it shouldn't be a lead rope any more. There are some frays, and there's a point towards one end where the core doesn't quite feel right. I'm tempted to cut the end off (5-6 feet) and keep going full throttle on this puppy, but it seems like if I'm going to respect my friends this rope has to become the thrasher toprope/gym lead/anchor rope.

So, I feel like I've had my money's worth on this rope, it gets at least 3 stars.

But, I also feel that a rope could do better. It could take the abuse that has been dished out to it, and still inspire confidence in its integrity. So I'll try some other manufacturers; and maybe some day I'll come back to Petzl.
View More Details on Petzl Zephyr 10.3mm Climbing Rope- 2010