Gear Review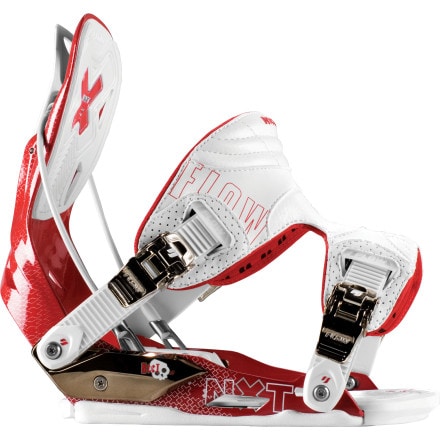 Spent about a season and half in these so far. They take a while to get setup right, and by that I mean at least 4 or 5 days on the mountain to get it all perfect. The key is to keep them a bit loose than what feels right when setting them up but once you're riding it feels perfect. Fantastic for riding in the midwest due to smaller hills, I get a lot more runs in with these - I usually strap in on the lift. Out west I'd say the speed advantage really doesn't pay make a difference, somewhere like jackson hole you get long enough runs it doesn't matter.

Overall, positives: quick to get in, once they're set up don't have to play with much, no pressure points means very comfortable, can rest foot in non-strapped binding while on long lift rides to even weight on feet.

negatives: a bit of a pain to set up, tough to get in if sitting on a downslope full of powder like when hike-riding or backcountry, have to unstrap two straps to pack for traveling (thus making you set up the bindings again)

I think my next set will be back to the normal style since I live out west now but these have treated me really well.
View More Details on Flow NXT AT Snowboard Binding