Gear Review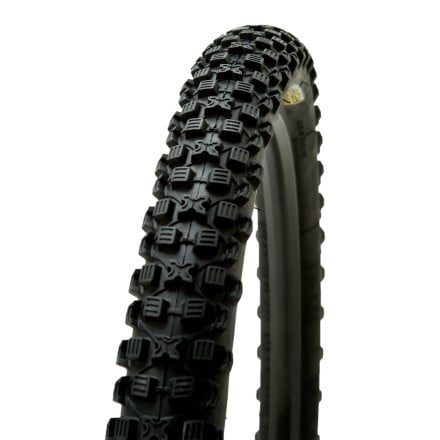 Posted on
Good general tire, horrible extreme tire.
I've done a few hundred miles on this tire so far and am generally pretty happy. The tire can be rotated one way for 'speed' and one way for 'traction'. I hardly ride anything super hard to climb (traction wise) so I put the rear on speed and the front on traction for bombing down single track. I've gotten some good rain rides and the tires worked pretty well until things got really slushy. The rear locks up on descents like mad but I'm a front brake guy so I don't really mind. I have lost both tires going through a muddy transition but once they hooked up I was on the correct trajectory and didn't feel like I was going to crash at any point. The rear was having a lot of trouble in some really thick mud and I simply was not able to make the climb. It took a 45 mph downhill on the road to get the tires really clean again. They're also pretty slick on wet pavement so be careful if you have to road-ride to the mountain.

Overall? I really can't complain for the price. If you're into really nasty mud climbs I'd steer clear, but I've been happy more than not.
View More Details on Geax Lobo Loco Tire - 26in