Gear Review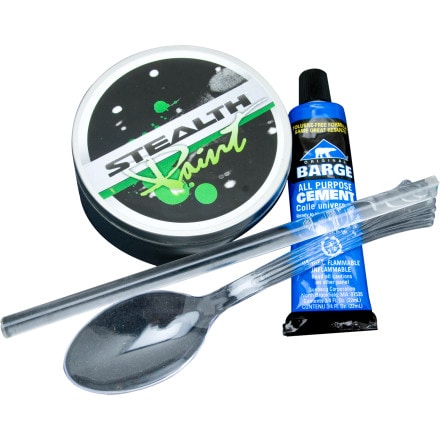 Posted on
Good for 1 thing: patching small holes/abrasions on climbing shoes
My Evolv Pontas shoes were so great and I used them so much that I put a hole through the rubber in the left shoe's toe (probably a little too much toe drag on the wall too). In order to solve this, I used this kit, which I had lying around.

The directions are pretty clear and the kit comes with everything you need, but I still decided to add extra cement to make the mixture less clumpy. I evenly spread it on the toe area of each shoe with my fingers (gloved) instead because they are more precise. The rubber still clumped up some. Afterwards, I sanded the soles back down to their previous, smooth nature (because that is the best way for them to perform and last according to BJR in Blackheath, NSW, AU).

Overall, I do not recommend this to anybody as a resole kit. You will not be pleased with the results. Having said that, it will patch little holes in shoes adequately and prolong their life at least a little bit longer. I will probably be replacing my Pontas soon, but at least I can have somewhat precise toes in the meantime.
View More Details on Five Ten Stealth Paint Kit