Gear Review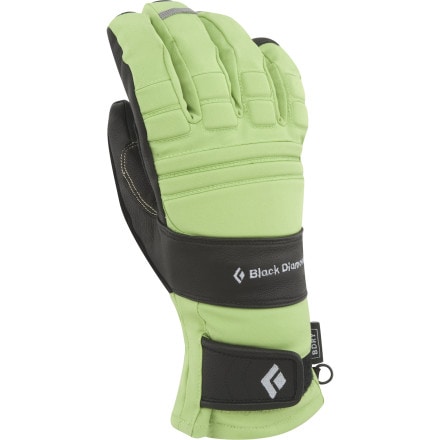 Posted on
Good but can tweak...
This is my first season using these gloves climbing in the Daks and White Mountains in snowy/windy conditions w/ temps ranging from mid 20s to 0 F. They have very good dexterity for handling tools, give solid grip even when palms get snowy, and the padding on the knuckles is nice if u accidentally hit the ice.

Overall these are good gloves and highly respected in the climbing community. They are warm enough to use for both the approach and hikes between pitches without having to swap out gloves. That said, if the wind is really blowing, you will feel a slight draft in the glove and they are not warm enough to belay for long periods in temps below 10 F.

I have never had an issue with these gloves getting wet from the outside in but my hands do get extremely sweaty in them, which is an issue on windy days when the draft gets through. They are also very tough to dry out (definitely not in your sleeping bag overnight) and there have been quite a few occasions where my gloves spent the night next to the wood-burning stove in Harvard cabin on Mt. Washington.
This is not an issue unique to these gloves, but just wanted to point out that it is worth having a second pair in addition to belay mittens to swap into later in the day or the following day on a long climb.

That said, the two biggest issues I have with this glove are, as another reviewer mentioned, the excess space between the top of your fingertips and the end of the glove. This may be subjective, but I have pretty long fingers and it makes clipping into anything more difficult then it needs to be. Also, and this is my biggest peeve, they do not come very high up the forearm and the Velcro closure just doesn't cinch the top of the glove tight enough around the wrist allowing snow to get into the glove while climbing. I have tried putting my jacket over it but as soon as I reach above my head my forearm is exposed again… for that reason alone I think I might look for an alternative glove next season. There is absolutely nothing worse then snow getting in your glove and melting on your base layers around your wrist on a cold day.
View More Details on Black Diamond Punisher Glove