Gear Review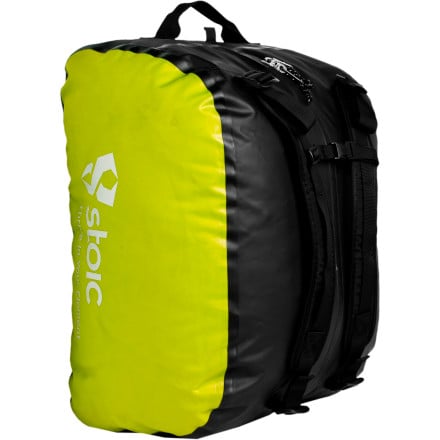 Good Duffel!
Member since
Posted on
I really like this bag. It's a bit deceptive because when I first got it I didn't think it would hold as much as it does. It's well made with welded seams (as if the name didn't already imply that) and sturdy zippers. The overall material is not as stiff/thick as I thought it would be. Many other similar bags like The North Face versions are made of stiffer material. That being said nothing leads me to believe that his bag is not just as tough.

They did use heavier material for the bottom panel. All the straps and handles are well placed and all the seams where they are attached are welded very well and feel very sturdy. I got the gray color in large. It's pretty comfortable to carry when fully loaded with the backpack straps.

If you notice in the picture attached to this review, I am able to put size twelve dirt bike riding boots, a large helmet, kidney belt, and chest armor in the bag with enough extra space to fit some additional clothing etc... Overall, I don't think you can go wrong with this bag, especially if it shows up on Steep and Cheap. If I had to find one minor negative thing I would agree with one of the other comments that it would have been nice to give the bag a little more structure/form.

***Update 9/20/2011
I still like this bag after having used it for a couple months. The one thing I will re-state is that it would be a lot nicer if the bag had more structure like I mentioned above. The other Stoic duffel and the Northface base camp seem like they would work better if you plan to use the backpack straps more. I don't regret buying the bag and still use it often, but just wanted to provide an update after using it for a while.
View More Details on Stoic Welded Haul Duffel