Gear Review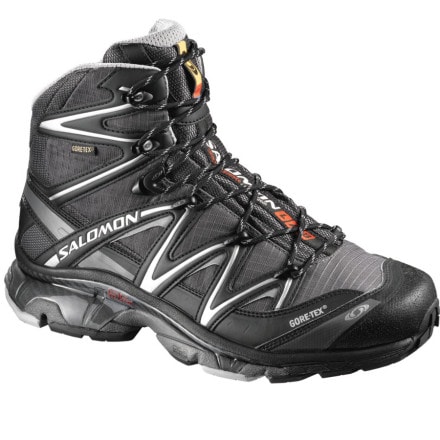 Posted on
Glad I went for it
Let me begin by saying that I am the worlds largest fan of the XA Pro 3d Mid GTX (who names these things?). I love those shoes so much that I was really unsure where the Wings Sky would fit in to my life. Now I know.

The wings sky are better for a heavy pack (40lb+) and for deep slush and snow.

I labored over the price for a year on the Sky's but now love my decision to purchase. I'm not sure that I will use the wings sky much in the summer but for walking the dog in the snow, winter hiking, and snowshoeing, they are perfect. Very light.

One thing that I like the Mid better is the speed lace system. When I just want to get my shoes on fast to potty the dog I'm frustrated by the need to lace a higher boot.

The mid's transition into runners, bikers, and scramblers more easily but the Wings sky do better for brush, thorns, snow, and cold. My feet have stayed very dry in both.

If I could only own one, it would be the Mids but I mean that comment not to detract from the Sky. I will be grateful to have the Sky over the mid when I am deep in the wilderness and cannot risk an ankle injury.

Also, the orange color looks sick and is not too loud with long pants on.

The Sky's took me a few days of hiking to break in before some mild arch discomfort left.

Remember, if you are looking for a boot that will tackle heavy muck and mud, you may want to look elsewhere. If you want light, fast, and sturdy look to the Mid 3d or the Wings Sky.

The Sky has a lacing system that is high quality. The lowest lace keeper has teeth like a mechanical ascender that prevents lace back-slipping when you pull tight and try to lace up the higher ones.

I'm an 11 in every Salomon under the sun. The Sky is a little roomier inside than I had expected though.

I'll never own a full-on heavy leather backpacking boot again.
View More Details on Salomon Wings Sky GTX Hiking Boot - Men's