Gear Review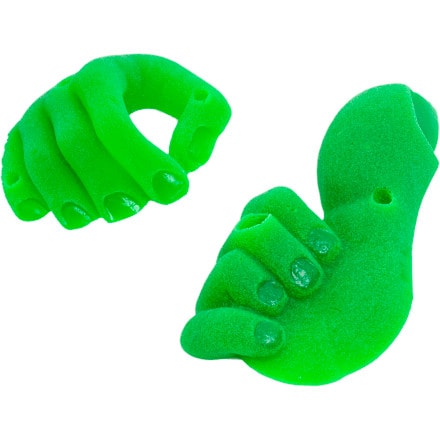 Posted on
Get the full set
These holds are awesome and look sick on your wall. The problem with the small set is that these too holds are probably my least favorite in the full set but they are still really fun.

The big thumb is really challenging on an angle at or above 30 degrees and the other hold is a really cool crimp that works great at 30 degrees.

What you are missing in the small set vs. the full set available at http://www.soillholds.com/ is the "rock-star" hand which is my favorite hold, a awesome jug hold which works great on a roof, and then the "hang-loose" hard crimpy hold.

They add a certain unique factor to your wall and people really dig them.
View More Details on So Ill Holds 2 Phalanges Climbing Grips