Gear Review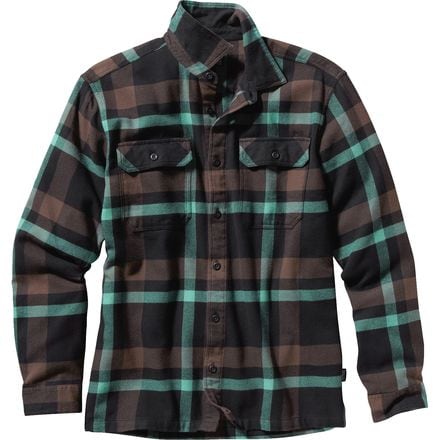 Posted on
Get out your axe!
This may sound strange, but I feel that this shirt is a rare item. I have been looking for a thick, durable, well made flannel shirt for over a year, and I think I found it. It could be that my standards for flannel shirts are a little too high, but I believe that a garment that makes you look like you live in the woods should be able to do just that… live in the woods, and survive. All other flannel shirts that I have tried in the past have either been too thin, poorly assembled, or just plain cheap. Thankfully, Patagonia did it right. Granted, it is expensive for a "shirt," but look closer and you will notice that it is more than just a shirt.

Pros: Heavy/thick material and great choice of colors, buttons that don't fall off, relaxed fit but not too baggy, room for an undershirt (or two), very warm for a cotton shirt, timeless "Stamper Family" look.

Cons: Price is a little high. Also, if you are planning on tucking this into your pants (why would you?) you may have some trouble due to the thick material and short torso length. Just know that it was made to be worn "out." If you want something thinner or not as warm, have a look at the buckshot.

Overall: The ideal flannel shirt. Who cares if you look like something out of a Ken Kesey Novel?
View More Details on Patagonia Fjord Flannel Shirt - Long-Sleeve - Men's