Gear Review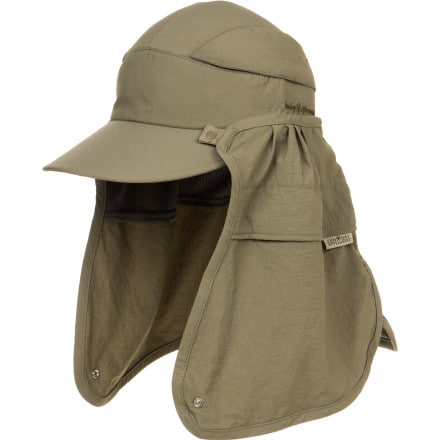 Awesome hat! Plenty of ways to wear it.
Super light! No scratchy feeling. Headband feels great.
Buckles to clamp down the cape are small so it doesnt look overwhelming.
Great design!

Wore it this afternoon...just to see how it was.
the only part of the face getting hit by the sun, mid-day, was my lower face. Sunblock will do for that. The neck is completely covered and the cape for the neck is not annoyingly heavy. which is a huge PLUS!!

steepandcheap thank you!
View More Details on Sunday Afternoons Convertible Cap