Gear Review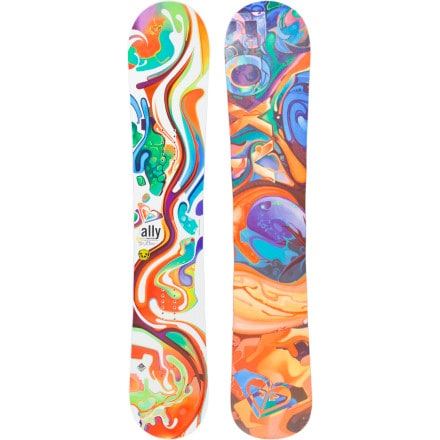 This board has a loose ride, feels kinda like surfing. It would be GREAT in powder, I can tell... unfortunately we had a shit winter last year and the rare powder day we did get, I was riding a different board.

The only complaint I have about this board is that because it's a banana and no C2, if I hit a big tube rail, the board would sometimes feel like it's gonna slip out from under me. That's only if I 50-50 it though.... boardslide is good. On a normal rail, it's fine. Otherwise, it rides great everywhere. Jumps, groomers, you name it. I would definitely recommend this board for powder and backcountry... just can tell it's gonna be a boatload of fun there... but it's fun at ski resorts too. I really love it. This would be a great board to learn on as well. Highly recommended.

This board is similar to the GNU B-Street, but a little wider.
View More Details on Roxy Ally BTX Snowboard - Women's