Gear Review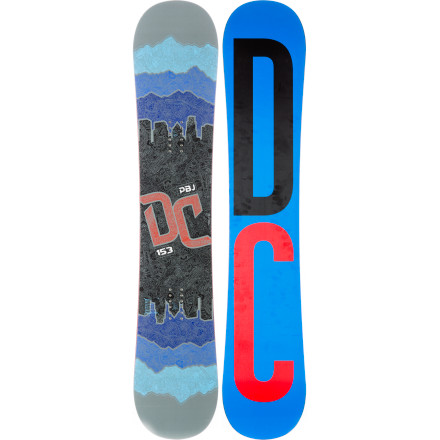 Bought and tested this board out at Whitefish, MT and I love it! It is now my go-to board. I have to say that the earlier DC boards were crap but this board is definitely overlooked. Smiling and impressed the entire time I was riding it.

I would have to agree with the rest of the folks and say that there are softer boards for jibbing. But too soft would turn this board in to a jib and park-board only. 4 out of 10 for softness.

It handled fantastic in the park, hitting rails and rollers! Landing and sticking this board felt like butter. I felt very comfortable on it so I decided to take it up the mountain and it handled great! It handled carving and mid speeds with no sweat. Great response with the board.

It wasn't so great on groomed corduroy, slushy runs and got a little hard to control at high speeds...which was expected giving the specs of this board. I switched to a 156 Forum Seeker, a stiffer all-mountain board.

I'm 5'9", 155lbs and size 8.5 Burton Hail Boot. Bought the 153 and put the 2012-2013 Burton Cartel medium bindings on it.

Definitely an overlooked board. Overall I give it an A-

If you have questions, ask and I will get back to you.
View More Details on DC PBJ SE Snowboard