Gear Review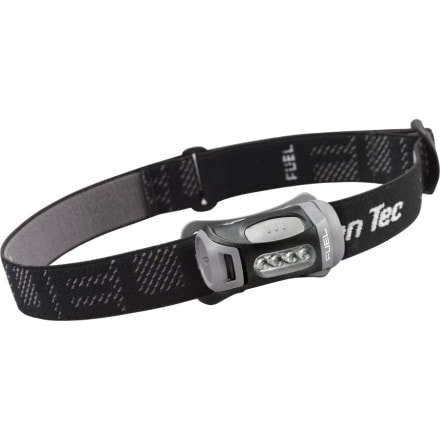 I've been using the Princeton Tec Fuel and Quad headlamps for a bit now and I find each has it's more suited applications (I think I prefer the Fuel for wandering around the forest in darkness).

While the battery closure does worry me a bit with the Fuel, I always baby it and take my time using the headband piece to wiggle open the battery cover. Luckily it hasn't broken yet, but I wouldn't say that even with these methods it's not going to break off anyway.

My Fuel has held up in high humidity, mist, fog, and very light drizzle without any issues. I've been very pleased with the battery life and rarely use it above the "low" setting when I'm in camp. The beam is what I would call 'all around' and is a good mix of width and distance when on medium and high settings.

Other than the battery cover issues I really like the headband and the angles of adjustment for this lamp. The Fuel is nice and compact and battery life is great although it will dim a noticeable amount once you've used it for a few hours, which is to be expected.
View More Details on Princeton Tec Fuel 4 Headlamp