Gear Review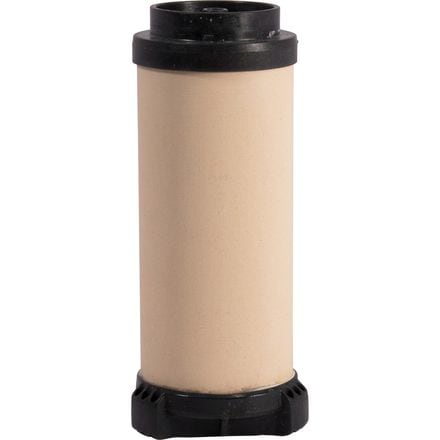 Posted on
Fragile when not in the filter, but bombproof otherwise
The MSR Miniworks and WaterWorks uses this ceramic filter that will last years and years if taken care of properly. There a few downsides to the filter though. Replacements are expensive, though not relatively so, since a single ceramic filter can potentially last you several years or more. Also, they are fragile. Do not go to sleep with a little water in this filter if it is going to get below freezing at night. The freezing water will swell into ice and crack the filter. Sleep with this filter if you're going to see freezing temperatures.

The filter is field maintainable/cleanable. Pull the ceramic element out, and *very lightly* brush it with a small piece of Scotch Brite, or something similar that has a bit of abrasion to it. Do not scrub the hell out of the filter. It'll reduce its life significantly, and won't get it any cleaner than a light cleaning. The goal is to remove the funk covering its porous surface, not to sandblast it.

Also, once you're home, take the filter element out and let it dry, and take the time to clean the filter body. 30 minutes of maintenance will keep this filter and element lasting a long, long time. With proper care this filter is, dollar for dollar, the most affordable and reliable filter around.
View More Details on MSR MiniWorks/WaterWorks Ceremic Filter Element