Gear Review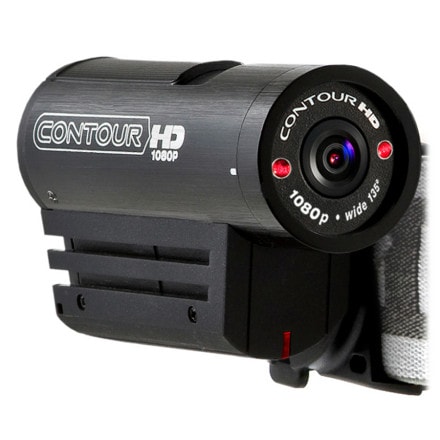 Posted on
For the $, you WON'T beat it!
Let the GoPro v. Contour debate rage. Each has there own particular set of positives, and negatives. I will say, with some degree of certainty, that the Contour HD is pretty much all you'll ever need.
It's slimmer, lower profile, and much easier to use than the GoPro family.
I bought the XL handlebar mount and the vented helmet mount. Both work perfectly.
On the helmet, it's hardly noticeable. The weight of the unit is minimal. The beauty of the Contour paired with the vented helmet mount is the fact that, because of the adjustable lens on the camera, you can use almost any of the vents to mount the unit. I ran it on top the first time, then mounted it lower on the side vents after that. Worked perfectly.
As shown in the pic I posted, The XL handlebar mounts works great as well. I ran it yesterday, expecting the video to be a bit shaky...it wasn't. The image is 'stabilized' per se, but it was still pretty damn smooth, even though I was banging down a dirt road on my CX bike.
I did have a slight technical glitch that was ZERO fault of the camera. My el cheapo, 3 year old laptop didn't seem to have enough cajones to process the video.
I posted on the Contour message board and had an answer with hours. I followed the directions, and downloaded the suggested software. Perfetto!
I also came to the realization that running the playback through Quicktime eats processing power. A quick switch to WMP and the video ran smooth like butter on a bald monkey.
For $140-ish bucks, it's really hard to go wrong here. Even with the 16gb SDHC card, and the extra mounts, I still dropped less than $200. Beat that GoPro...
View More Details on Contour ContourHD 1080p Wearable Camcorder