Gear Review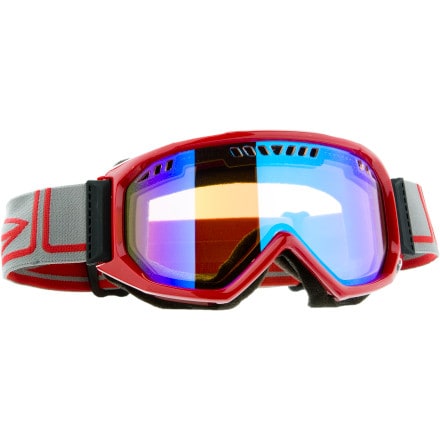 Posted on
Fits like a Glov... Goggle
I recently purchased a pair of the Scope Pro's with the Rc36 lens and I am very pleased. The foam padding is super comfortable, the strap is flexible enough to fit over the helmet, and there is a thick bead of silicone on the helmet-side of the strap to keep things tangle-free. The Rc36 lens has served me well in both full overcast and clear/sunny skies.

Pros: Fit is suitable for any adult face (medium to large), super soft foam cushions, flexible frame that wraps around the eyes, well ventilated double lens for no fog… ever, seamless integration with any smith helmet (I use the Holt), silicone lined strap, amazing price. Sure, there are better goggles out there with fancy lenses, but the Scope Pro has all you need.

Cons: Entire frame is a bit "tall," that is, people with small noses might have some trouble. The foam padding does not seem to be made from the most durable substance, and I don't predict that it will last very long… but Smith guarantees these for life, so it's not a problem!

Overall: Lifetime warranty, superior comfort, worth it.
View More Details on Smith Scope Pro Goggle