Gear Review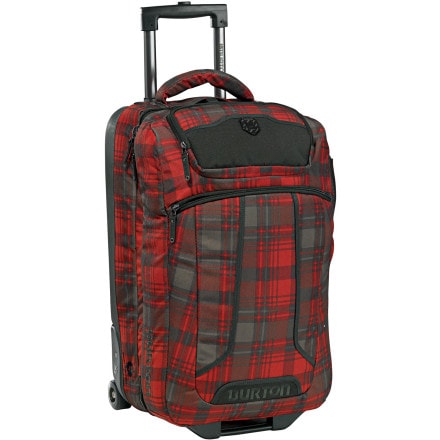 Posted on
Fits 3 of 4 overhead bins, rugged, and rolls smooth.
Before purchasing this bag I tried a number of cheaper knock-off brands you can purchase at TJ Maxx, Kohls, etc. None of them combined clever organization, smooth rolling, efficient use of space, and durability like this bag.

I've made multiple trips from Utah to New England and carried more than enough gear for a week at home (with some recycling of shirts). Stuffed a suit coat, two pairs of shoes, all my wedding gear, and enough casual clothes for a couple of changes... plus my laptop, and it was a piece of cake loading the plane.

Of the four different airlines I've flown this bag fit in the overhead bins of three in the standard (wheels towards the outside of the plane) fashion. One airline (US Air?) had bins that were about an inch and a half too short so I had to ninja this thing in sideways.

Wheels roll smooth, handle extends easily without trouble. Telescoping aluminum sections felt a bit shaky at first but I just tightened things up with a screwdriver and no issues since.

Individual packing compartments have a black mesh cover that zips over each half to keep your gear from falling out when you open the Flight Deck up clamshell style. 'CRAM' zones truly work, and allow you to fit in an extra shirt or maybe a book that wouldn't have otherwise made the cut.

I'm sold, I'll buy another if this one ever bites the dust.
View More Details on Burton Wheelie Flight Deck Luggage