Gear Review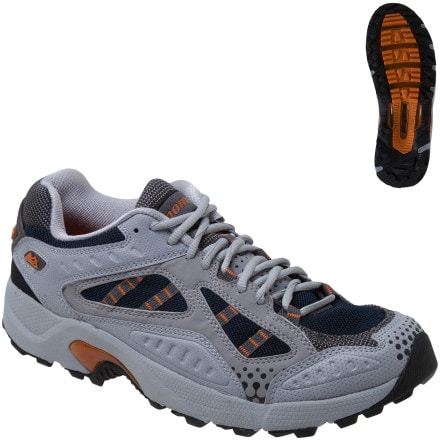 Posted on
Fit is Not as Good as before
This shoe is best for long distance runs/hike over SHARP rocky terrain, for people with normal to narrow feet. I owned two pairs of Montrail Hardrock shoes (bought in 2005 and 2007) before, loved them both, just bought my third pair (July 2008) but decided to return it because it seems the new Hardrock is sized 1/2 size smaller then its predecessors. Got the Asics Cumulus instead which is a neutral road shoe. Less protection but more "feel", closer to the earth - and I am discovering that less protection equals more awareness, and since I run on rocky, rugged Arizona desert trails all the time, I am loving this new concept.
I also like the TNF Ultra 104 (and 100), the Ultra 104, it fits my wide forefeet better then the Hardrock of the same size.
These shoes were very protective and had great traction even when all the tread was worn away (tested on East-cost rock, root and mud during down-pour). Very durable, my first pair lasted a really long time. The second pair began wearing much faster, not sure why, Montrail said it was normal wear.
View More Details on Montrail Hardrock Trail Running Shoe - Mens