Gear Review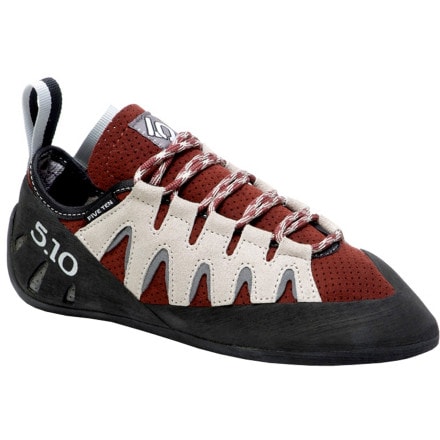 Member since
Posted on
The Siren was my first pair of climbing shoes, in '07. As a beginner climber, I appreciated that they were super-comfortable right out of the box - not too tight in the toebox, not super-downturned, and highly adjustable through the laces. As a rapidly-improving climber, I appreciated that they were precise and technical enough to take me from a complete beginner to a reasonably competent climber.

They did stretch out quite a lot while I was climbing 3 or 4 times a week in them, largely due to the fact that they didn't dry between climbing sessions, I think. Between the stretching and the fact that I'm looking for a lot of precision when I'm bouldering now, I don't use them much indoors anymore except for warm-up, and if I were to buy them again I'd go down half a size. Now, I find that they're snug enough when I first put them on, but as my feet sweat and the shoes get damp (and I move to harder problems), I have to switch to my tighter shoes.

These shoes are now the ones that I wear outdoors - far more comfortable than my newer shoes, older so I'd rather get them all dirty than my new ones, and I'm not climbing at a level outdoors where I'm needing the extra feel I get in my newer (and tighter) shoes.

I love these shoes, and they'd be 5 stars no problem except for the stretching.
View More Details on Five Ten Siren Lace-Up Climbing Shoe - Women's