Gear Review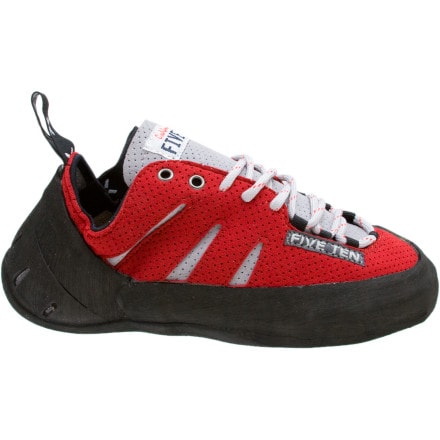 Posted on
First impressions
Just got these in the mail today... haven't climbed in them yet, but I am excited to get on the wall and see how this "patented technology" works.

Some out of the box observations: Check out my long and completely unnecessary review under the 5.10 Project shoe. Basically, I am completely confused by 5.10's sizing. However, for these, you could probably stick with your street size (as opposed to the 5.10 Project, in which I had to order 2 full sizes larger, a 10 1/2). I wear a 9 - 9 1/2 street, and ordered the Prisms in 9 1/2 on a whim off TheClymb. They fit snugly, and I can really only wear them for about 20 minutes at a time right out of the box, but I am expecting some light stretching (these are, however, synthetic uppers.. so I'm not expecting a full size stretch).

Other observations: The uppers on these feel amazing on my feet! They are sort of an almost suede softness, and literally hug the upper half of my feet like a glove. I am really liking the feel so far. Also, I am excited to try out that nasty pointed toe (kind of hard to see in the pictures, but the toes come to a nice point in front of your big toe).

All in all, I am psyched to try these out. I will try to update my review as I go along!
View More Details on Five Ten Prism Lace-up Climbing Shoe