Gear Review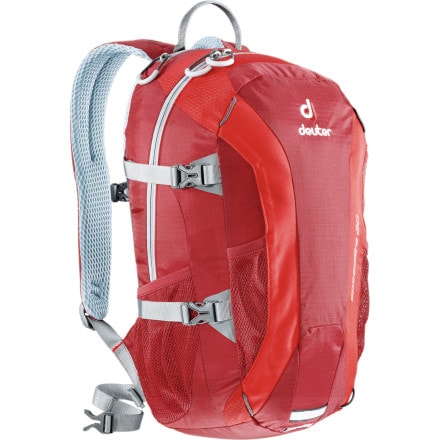 Posted on
First Impressions
Every detail on this pack is well thought out from the clips to the stitch. Female end of the clips are stitched with protective material underneath so the clip does not rub the fabric. The zippers are pulled by large string loops, big enough for your finger to fit with a glove on. A fabric strap pulls out of the bottom of the bag on the front to attach items. Equipped with reservoir pouch and tube clip on shoulder strap. The chest straps vertical adjustment by using thick sturdy piping attached by a rigid plastic c-clip. Makes my current 6 year old pack, well look like it's 6 years old. This Deuter is a BMW, my old one is Corolla.

I immediately removed the waste strap, because I wouldn't need it for my use. I had to run the extra strap length through the clips on the top sides of the pack.

All in all can't wait to use the pack but it looks great, fits good (5' 11" 170) and is just big enough for your supplies for a day skiing, hiking, biking, or lounging by the pool.
View More Details on Deuter Speed Lite 20 Backpack - 1200cu in