Gear Review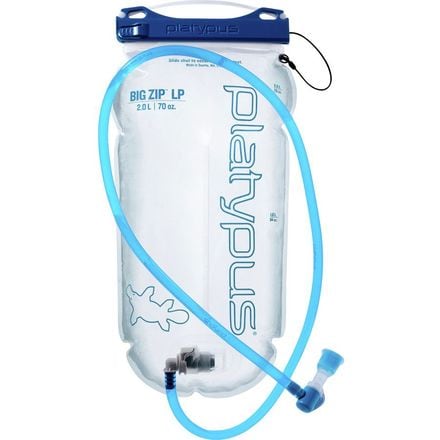 I used this bladder for several hikes over the last year and a half. I really liked it for several reasons - the ease of use, the good quality plastic, the large opening, etc. and, until the last trip, I was hoping that it would be the last bag I would ever need. Unfortunately the blue plastic slide lock at the top of the bag has a fatal flaw that really messed up a cold weather trip for me. The slot in the slide lock, where the zip portion of the bag rides, has a sharp edge that occasionally makes contact with the bag itself. So after opening and closing the bag over 3-4 trips it finally cut through the bag. This cut was approximately 2 inches long. It went unnoticed by me until I saw water pouring out of the bottom of my pack. Since the cut was at the top of the reservoir I only had about 1.5 liters of water pour into my pack, instead of the entire 3.0 liters. But when the weather is 25 deg F it really doesn't matter how wet your clothes are. Fortunately I had my spare socks and shirts in a waterproof bag, but my spare pants got wet. In any case I wasn't able to carry more than two Nalgene bottles of water for the rest of the hike. What a pain that was. This was a catastrophic failure that, because of the remote area and freezing conditions, resulted in a potentially dangerous situation because of the wet pack and no easy way to dry out.

So I contacted Cascade Designs and they said to return it to the dealer for replacement. If the dealer won't replace it then to contact them again and they would honor the warranty. However, I just can't trust this bag again. It was the last thing I expected to happen. I am including a photo of the cut in the bag. If you already have one of these bags I would suggest that you check the area where the slide lock rides against the bag for scoring, or a partial thickness incision. If you find the problem please get the bag replaced before you end up miles from anywhere with a wet pack.

After looking at how this works I think that a possible solution would be to trim or sand down the sharp edge to prevent the edge from scoring the bag. It's a possible solution worth looking into anyway.

ADDENDUM: I was able to return the Big Zip to the store where I had originally purchased it with zero issues. The manager just handed me a new one off the shelf and told me that Cascade Design is so easy to work with that they have no problem at all with returns like this. My plan is to modify the slide lock as I previously mentioned and keep this as a loaner.
View More Details on Platypus Big Zip LP Hydration Bladder