Gear Review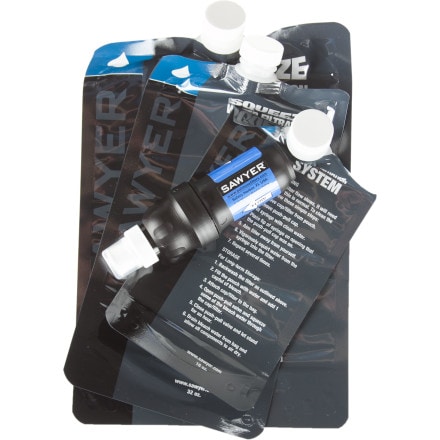 After searching for ages for a lightweight purification solution that didn't impart the metallic taste which tablets often do (sorry Micropur) I found the Sawyer Squeeze Filter. At 3oz (for Filter and 16oz bottle) the weight is incredibly good.

Performance is excellent, the bags can be filled up in all but the lowest, most awkwardly shaped holes. The gravity drain on the bottles is faster than expected and the flow rate for me (filtering White Mountains water) was remarkably quick.

Important thing to remember though, is that the hollow fiber filter, if frozen, will probably lose its effectiveness. I recommend keeping it inside your sleeping bag on cold nights. At this size and weight, you won't even know its there.
View More Details on Sawyer Squeeze Water Filtration System