Gear Review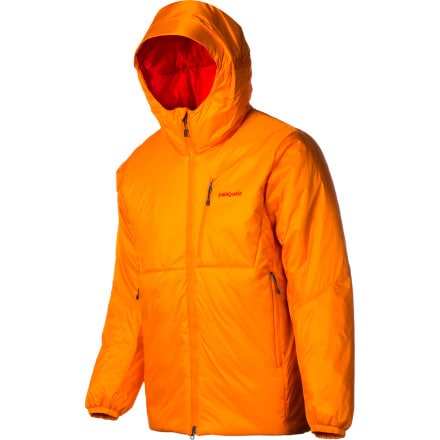 Member since
Posted on
I've used this for several months now, and have grown to love this jacket.

Some specifics:

Durability - after poor experiences with some MH down jackets, I was concerned about this jacket opening up just as easily. Although it's certainly not a piece designed to be a durable outer layer, it can certainly hold its own. Over the course of several trips, I've only put a tiny hole in it - and this is from slipping on ice, carrying rack and rope, and getting hung up on a tree. I was shocked at how minimal the damage was, how little insulation I lost, and how simple it was to patch up. Definitely a winner.

Warmth and compressibility - This is obvious, but it's a seriously warm jacket. Yea, bulkier and not as warm/gram as down, but still pretty damn good. I've thrown it into my pack for every trip recently, and it's definitely saved a few outings from being very uncomfortable - becomes a great 'peace of mind' article that comes along whenever the weather could theoretically go south, which is just about always in Colorado.

Others have commented on the price point. It's high - but only slightly more than you'd pay for a comparable jacket from other companies. In my view, the durability, backed by Patagonia's bomber return/repair policy, means several more years of use - totally worth it.
View More Details on Patagonia DAS Insulated Parka - Men's