Gear Review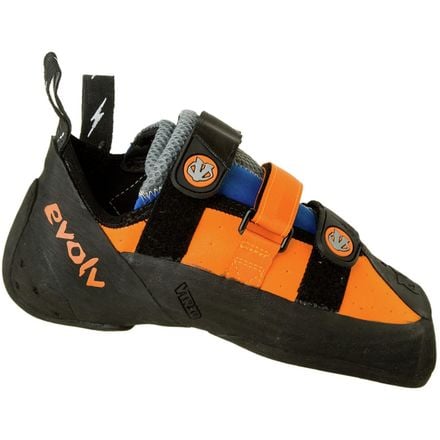 Posted on
Fantastic shoe while it lasts
The shamans feel amazing! The knuckle box and love bump features really allow for a snug yet comfortable fit. The heel can feel baggy at times, but the full-coverage rubber allows you to hook pretty much any feature you can find. The velcro is pretty quick to get on and off (I tend to not care how much time it takes, but the shamans are quick, for what it's worth) and it's easy to get your foot into, even if you downsize a bit (I went with my street shoe size, which seemed to fit perfectly!). The edging power of this shoe is above and beyond every shoe I've ever worn, but the edge does round out somewhat quickly.

Now for the cons. My biggest issue with this shoe is the durability. I've climbed in it a few times a week for about six months now, and it's almost time to retire the pair I'm using. The velcro has been fraying for a long time now, and the toe cap is peeling off. The edges are completely rounded out, and the toe has lost some of its precision. The second biggest issue I have with this shoe is the stench. I have pretty smelly feet to begin with, and across the board, Evolv shoes make this problem 20 times worse. I'm not sure what it is about Evolv, but they always smell. Bad.

Overall, I would highly recommend this shoe for people looking for an aggressive sport-climbing shoe with powerful edging and hooking capabilities. Just don't expect it to last you forever.
View More Details on Evolv Shaman Climbing Shoe