Gear Review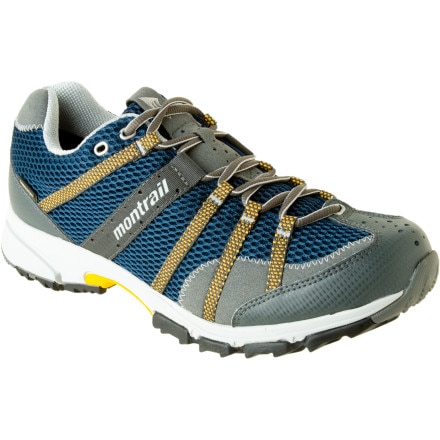 Posted on
Failed for my purposes
Okay, some background info first. 1) I'm a big fan of the Continental Divide shoes. 2) I purchased these with the intent of backpacking the Long Trail (pack weight under 25lbs total) 3)It has been the rainiest, coldest stretch in June/July when I was hiking. Now onto the shoes.

1) These were way too soft for hiking that trail. Walking rocky ridgelines for 12-15 miles a day, my forefoot took a beating. These are not nearly as stiff as the CD's were. I'm not sure how they'd fair for a runner, but a 10 miles run every day under similar conditions would give the same results, I imagine.

2) After about 95 miles in the shoes, they began showing compression stress marks in the heels, and after 170 or so, the outsole started delaminating from the midsole at the heel (notice split heel in the photos above). This is not what I would have expected from a Montrail.

3) I could NEVER get these shoes to dry out on the trail. I'll won't totally knock the shoe, given the record wet/cold conditions, but as much as I hate to say it, after the first 5-10 miles, it did seem like these shoes would leak from below the footbed. I could be wrong, but it didn't seem like my feet could sweat for as much moisture was on the inside of the gore-tex membrane.

Overall, I'm stocking up on CD's until they bring out something similar.
View More Details on Montrail Mountain Masochist WB Trail Running Shoe - Men's