Gear Review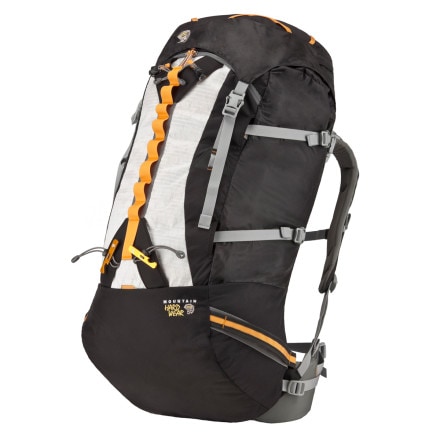 Excellent multi-use pack
Member since
Posted on
I probably should preface this review with a caveat. I haven't yet used it for its intended purpose - skiing - But I love it nonetheless.

I bought this pack with the intention of using it for overnight ski touring/mountaineering trips but found it a spectacular reliever for my last backpacking trip. I packed my backpacking bag the night before, tested it for weight and strapped it on and knew immediately I was done with it (never been happy with it). So I went to the South Col as a backup. I hadn't used the South Col yet and was putting faith in its ability to delivery up and down a handful of 4000 ft hills in the White Mountains, including the steepest 1/4 mile of the AT at Wildcat Mt. It didn't let me down. Besides having plenty of room to fit gear for three days in the woods, it's an extremely comfortable fit. I was able to quickly get the back situated to where I could move freely without it moving me. I could hike, climb and down-climb over technical terrain without fear of losing my balance and tumbling.
Top benefits:
1. weight is good. It's not an ultralight, but is much lighter than many packs of the same size.
2. has an independent pocket for a bladder. Keeps other things dry and idiot proof
3. removable hip belt knocks a lot of weight off
massive space that can be cinched down when the load is smaller
The downsides:
1. It has shallow side pockets that don't fit a nalgene but I generally use a bladder anyway.
2. it doesn't have a little hip pocket, which isn't essential, but is nice for a knife and compass and lip balm.
3. Lots of unnecessary extras like dual zippers and two pockets in the brain. I can't say that these things are entirely useful to me and the extra ounce or two seems like a waste.

Though the bag wasn't really designed for this use, it's a great backpacking pack and I'm happy to carry it again in future.
View More Details on Mountain Hardwear South Col 70 Backpack - 3975-4275cu in