Gear Review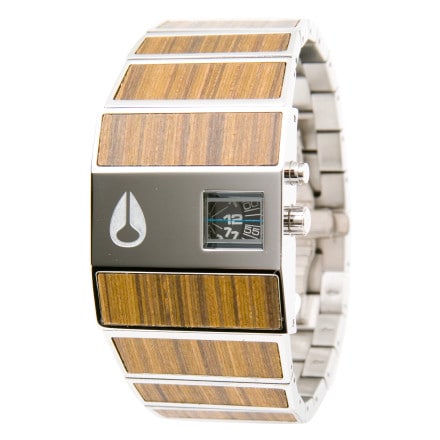 Posted on
Excellent, but a little shiny.
Bought this watch on whiskey militia @ $150, which is an amazing deal for the quality and style of this particular piece. Nearly everything is as described by the other reviews on here. It's definitely a unique watch that oozes status and attitude, and I suppose the true test will be at the bars tonight (if I don't get laid, it definitely won't be the watch's fault...).
I only have two complaints:
--The watch is much glossier/shinier than the picture. I was looking forward to the high-shine gold being juxtaposed to a more subtle, matted wood finish, but the wood is varnished to the max; even reflective! (not enough to instigate a return though).
--The back-light function is not very well calibrated. Granted, most stylish dress watches don't even have illumination, so I really enjoy the option; however, the light is so bright that you can't really read the minute roto-wheel, it gets almost entirely whited out and the numbers lose their contrast to the background. The hour-wheel is fine.
View More Details on Nixon Rotolog Watch - Men's