Gear Review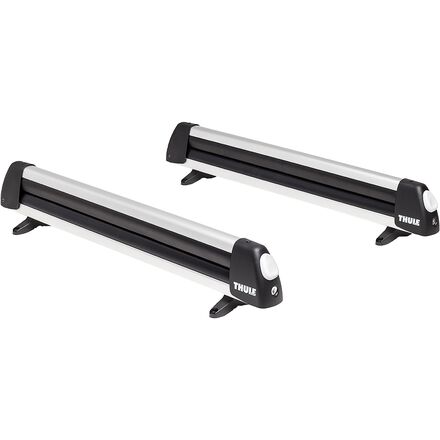 Gotta love big racks, especially on sleek cars! ;)

This rack fits 5 fats pair of skis pretty well if you stagger them out. If the locks get a little freezy, just beat on the button once or twice, hard, don't worry, they'll be fine. Make sure you occasionally check to see that all the bolts are still hand tight.

I put my opening so it's on the passenger side, so if i have little room on the side of road that im unloading by, i'm not in traffic, just a thought.
View More Details on Thule Universal FlatTop 6 Rack