Gear Review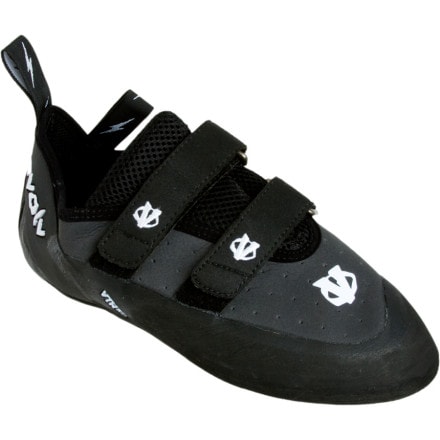 These are the first pair of rock shoes I've owned, and I was never really impressed with them. I know they are a beginner shoe, but even as a beginner I felt they were lacking in areas. They did everything well enough and nothing terribly, but were still much to be desired in some areas.
They always felt very clunky on my feet and I didn't think they held an edge particularly well. They smeared great though and the rubber was pretty sticky for a beginner shoe looking back. I wasn't a fan of the split tongue as it always made closure of the shoe odd and felt awkward on my foot, but that's me.
Fit wise, I went down a half size from my street shoe and it was snug, bordering on too snug. Beginners beware, these will not stretch, so don't end up with a shoe that's too snug and hurts your feet. If it's uncomfortable at first try the next size up, and remember; no matter what anyone says...rock shoes aren't supposed to make your feet hurt.

For someone just looking to get into climbing, the price makes the defys are a solid choice if they fit correctly, however you may outgrow them fast. There are other options out there though, so don't limit yourself.
View More Details on Evolv Defy Climbing Shoe