Gear Review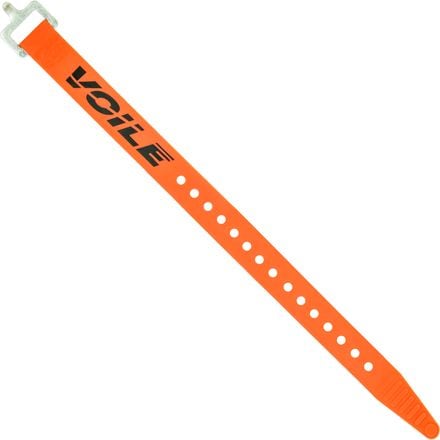 Posted on
Epic. Save a life, save a trip
A bundle of voile straps can make a big difference on a trip. They'll cover everything from strapping skis with no brakes during transfer, as my hippy knee-dropping friends do, to strapping on an essential piece of gear when straps have broken, or don't exist. They'll serve in a pinch to hold skins on and can be used to help build a sled for a haul of gear or a friend.
They come in a lot of lengths and it's nice to have a mix to fit the right one to the situation, though nothing sucks worse than having one too small...
They fold up to nothing and don't weigh much. Work well with daisy chains, and since their rubber, they're grippy for many surfaces (ski, ski pole, etc.).
I keep 2-4 in my "Oh **** kit"whether it's backpacking, skiing, or climbing. The tiny weight consequence is totally worth it.
The straps do have some memory, but they soft enough it's not a concern. I haven't torn one yet, or seen any nicks or stretch marks. Pretty durable.
View More Details on Voile Ski Straps 9 Through 25 inches