Gear Review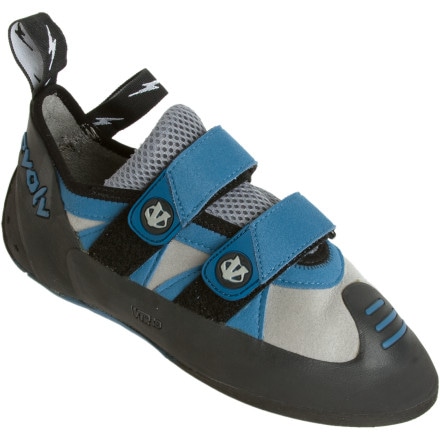 Pros:
• Fairly aggressive
• Don't stretch
• Good price (especially on sale here at Backcountry)

Cons:
• Smell
• Not super comfortable

My brother had these shoes, and I tried them a few times. First off, they were fairly uncomfortable (even after a year of breaking them in), but they do perform well. The biggest drawback in my mind is that these shoes stink. Terribly. It's so bad my brother didn't store them with the rest of the climbing gear, because the smell would make everything else smell like death.
View More Details on Evolv Evo Climbing Shoe