Gear Review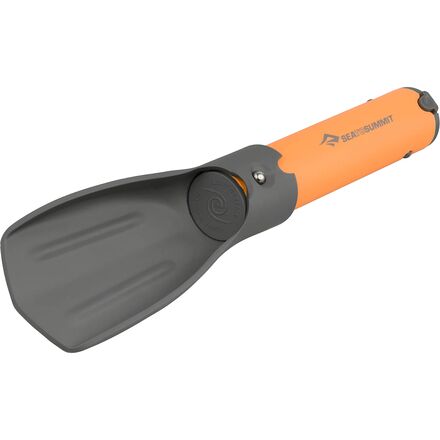 Pros:
Very durable
Compact
Lightweight for the construction

Cons:
Weight
Fiddly handle
Price

Short of a true shovel that you can use a foot to force into the ground, I don't think you'll find a better digging tool, and it packs into a very small package. I've hacked through frozen and rocky soil that friends couldn't get through with their cheapo plastic trowels. I keep a roll of camping TP in a small Ziplok bag, and there's room for the TP and the iPood in the included stuff sack.

There are lighter options, but I don't think they're nearly as durable. The sometimes fiddly handle isn't a big problem, but it bothers some people. There are much cheaper trowel options. All of those cons are minor, and directly balanced against the pros; it's up to you to decide what's more important.

If anything, the current version is over-engineered. I think it'd be very difficult to break, even when abused. I'd like to see a metal version that's a little lighter, even if that means it's slightly less durable. Sea to Summit makes a plastic version that's a little cheaper and lighter, but I don't know how well it digs.
View More Details on Sea To Summit Pocket Trowel