Gear Review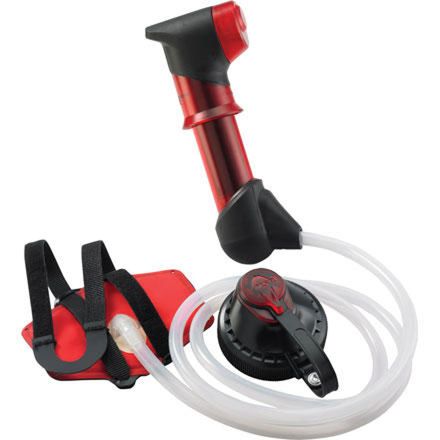 Posted on
Don't be deterred!
I don't know where all these negative reviews are coming from... Perhaps improper use? I go canoeing and hiking regularly in the summers every year and my buddy always brings this filter. We have NEVER had a problem with it. There have been times where it became difficult to pump, at which point we back flushed it and WHAMO! back to normal. We now use the hyperflow gravity adapter kit and go through roughly 16-25 liters of water per trip, depending on the amount of people, if not more. We have still never had a problem. And just to show I'm not an MSR fanboy (really I ain't, i try and use the best gear possible regardless of brand), We have used the MSR mini works, Katadyn Pro, Katadyn hiker, Katadyn Vario dual (the worst out of the bunch) and the Katadyn pocket micro filter. What can I say my buddy has a filter fetish. In any case this one has performed the best and longest out of them all. Plus it packs pretty small and is relatively light.
I would say that the individuals who wrote these poor reviews either had defect products, or perhaps weren't backflushing enough. The only draw back to this product is that you have to backflush it often, but its worth it. If you care for the product as instructed it will not fail you.
4 out of 5 stars because of the constant flushing.
View More Details on MSR HyperFlow Microfilter