Gear Review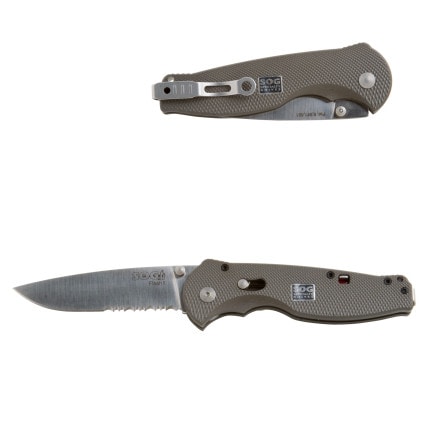 Posted on
Don't Use This To Stab Someone In The Head
Hi leanonray,

Ex military here also, I had to add a five star review to counter this lovely personal opinion that does not address the actual quality of this knife. I just HATE reviews like this.

I've owned this knife for about three years now and use it EVERY DAY at work (for cutting, stabbing, gutting mostly cardboard boxes and a few humans). I hope to test this one day on a bear while hiking.

I would not buy this knife again due to the play the blade has in the opened position (leanonray is right about one thing, I'm afraid the blade will deflect a little if I ever stab someone in the head with it).
View More Details on SOG Knives Flash II Knife