Gear Review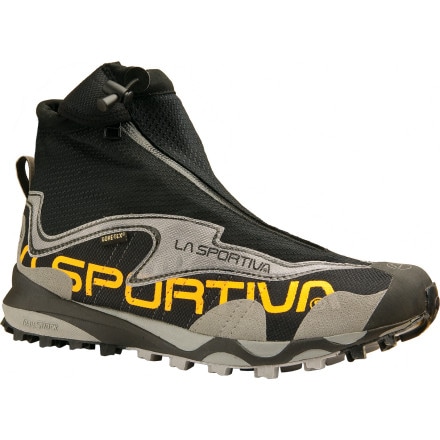 Posted on
Delta Force vs. Street Ninja
This is a great winter shoe for hiking in snow, but it's not a good running shoe because it's too heavy and "clunky." Also, no matter who you are, these shoes run small. If you get nothing more from my review, heed this: Get the shoe in a size at least 1.5 sizes bigger than your normal shoe size. If you wear a size 10 (US), order them in size 11.5 or 12 or you'll be sorry.
When researching winter trail running shoes, I did my homework and narrowed my choice down to the La Sportiva Crossover GTX's and the Saucony Razor. Here's the real deal Hollifield: The Crossovers are ideal for a Delta Force soldier traversing the Hindu-Kush mountains in Afghanistan, while the Razors are ideal for ninjas who jump over fences and run stealthily down icy and snowy streets and sidewalks. Come to find out, I'm the ninja type. The Razors are lighter, easier to put on, more comfortable, better looking and a WAY better winter running shoe. They ARE waterproof, and the Vibram soles have kept me from sliding and falling on my butt while running on icy and snowy streets and sidewalks. Plus, unlike the Crossovers, the Razors fit true to size.
Finally, if you're a Nike+ sensor user like me, you'll be happy to know that the sensor is still accurate if you put it in a "sensor pouch," attach it to the Razor's laces (which are fantastically designed, by the way), and zip up the Razor's upper. The bottom line is: If you're going on a Delta Force mission, get the Crossovers, but if you want to be a street ninja like me, get the Razors. The choice is akin to buying a Hummer (Crossovers) or a Porche (Razors).
View More Details on La Sportiva Crossover GTX Trail Running Shoe - Men's