Gear Review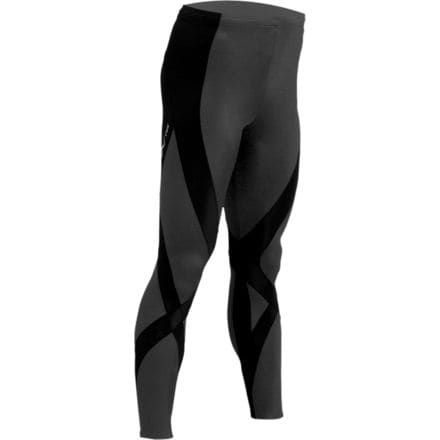 Posted on
Delay muscle fatigue.
My take on the tights:

Putting on the tights is a process in itself. The opening at the ankle is narrow so it's a bit of a struggle to get these on. You also want to make sure you have the conditioning web properly aligned with your knees and specific muscle groups. The fit in the leg is snug so it involves some gentle pulling and twisting of the material to get them in place. The final task is to get the tights over your butt and hips to waist level. Whew! They call these compression tights for a reason. Once on, I went from a tenor to a soprano! Even if I don't run well I may sing better.

I'm not really a tights kind of guy but I thought these compression tights would help me during long training runs and post-race recovery from ultra marathons. They definitely delay muscle fatigue to a degree and I've noticed I recover faster from hard efforts when I wear the CW-X Pros. My legs feel less tired and achy the day after my 4-5 hour long runs. My only complaint with these tights is that the distance from the crotch to the waist is too short so the tights sit more around my hips than my waist. They also have a tendency to slide down during my runs especially on steep climbs over step-like rocks. Although not a major shortcoming, it can get a little annoying after hours on the trail. I know the fit is correct because I ordered them based on the manufactures precise sizing chart so this problem could be a function of torso length. I have a long torso but if yours is short this may not be an issue for you. Overall the tights are a good piece of gear to add to your collection.
View More Details on CW-X Pro Tights - Men's