Gear Review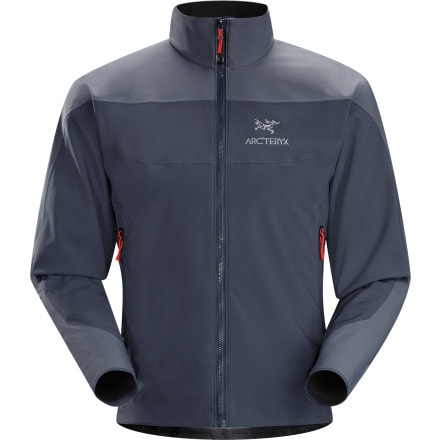 Posted on
Deceptively warm, Not too stretchy
This jacket is my bread and butter. It has so many uses in different climates and is truly all around.

I am 5'8" 125lbs. and wear a Mens small.

For low exertion hikes, I wear a thin crew base underneath. This works great for long hours in the city too especially when the coffee shop blasts the ac nonstop over my head.

With a midweight base underneath the Venta keeps my temps stable down to -5C, provided I'm on the move and have the drawstring pulled. The tight wrist is great for keeping the wind out provided you are of average build; for my thin wrists I get about an inch of opening so this doesn't work out very well but I'm sure for most of you it's snug, if not constricting.

The jacket doesn't pack down much and I can't tell where it actually stretches enough to notice while worn.

I do appreciate the different material thicknesses at various spots but the effect seems more for thermal effect rather than stretch. The whole jacket does stretch, ranging from 1-2cm of expansion. The stretch ends abruptly so the impression on use is that the jacket is static and the stretch only manifests with tight fit and wide motions.

Overall cut is smart. The jacket has surprising room underneath for both a base and insulating layer but is still fashionably acceptable on my rather skinny frame.
Either the Atom LT or the First Ascent Microtherm down shirt fits under this without much change in shape. I personally can't stand so much insulation so I usually wear the Venta AR with just a baselayer and adjust the weight and material of that instead.

For me, any temperature or activity level that the Venta + heavy base cannot handle, I replace the Venta with a First Ascent Downlight sweater or Atom SV instead of layering due to breathability issues.

An Alpha SL pullover goes over this for those rare times when I don't want my hat totally saturated from heavy snowfall or rain. I personally wouldn't recommend having both on at once for very long unless idle.

The DWR is ok, though not as durable as a hardshell for reasons I cannot deduce. The area where I put my watch over the sleeve as well as underneath both sleeves seem to have areas where water will not bead well, areas where I guess the rubber watch strap and other things rub against.

I have washed once and treated with Grangers XT but the sleeves remain a trouble spot, even more so than the shoulder where the pack straps rub. This is just nitpicking because the total area of soaking is probably less than one square inch, and I do wear this very often and rub against tables (probably oils and other contaminants on the table)

On the whole, this jacket in my opinion provides good value for the amount of use it gets and the deceptively high protection it provides in situations I couldn't have imagined possible upon casual inspection of the garment.
View More Details on Arc'teryx Venta AR Softshell Jacket - Men's